Our partners
IGNITE is a City of Wolverhampton Council led project, supported by the University of Wolverhampton and Black Country Chamber of Commerce, designed to join up the business support infrastructure across the city.

Richard Nicklin, Deputy Director for Business Engagement at the University of Wolverhampton, said: "The University of Wolverhampton is thrilled to be a partner in this important initiative and in doing so to play our role in helping support, develop and up-skill our local business base in this key growth sector."
"We are proud to be a part of this venture and celebrating its successes over the past year and look forward to the future work that IGNITE can do to provide opportunities to the people of Wolverhampton."
"IGNITE has provided support for over 500 members of which some are alumni and students of the university allowing them to collaborate with other entrepreneurs, business start-ups, established growing SMEs, students and graduates."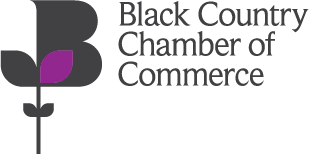 Sarah Moorhouse, Chief Executive of the Black Country Chamber of Commerce, said: "As the region's leading business support organisation, the Black Country Chamber is proud to have partnered with the City of Wolverhampton Council and University of Wolverhampton to deliver IGNITE's vision over the past 12 months."
"The IGNITE Business Hub provides a free workspace for entrepreneurs to connect and collaborate with like-minded individuals. The partnership has enabled us to further support our Start Up Business Club members and offer dedicated business support right in the heart of the city."
"The Chamber looks forward to continuing its partnership and encourages all businesses to make the most of the IGNITE Business Hub and its services."